Why Choose IntegraFlex a NueSynergy company?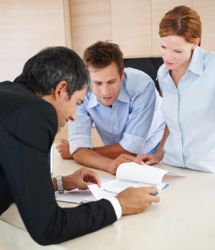 IntegraFlex a NueSynergy company is an industry leader in Consumer Driven Health Care (CDHC) solutions. We serve a wide range of people, from those who want to pick up the phone and speak directly to a person without having to go through an automated phone system, to those who prefer to utilize online tools to accomplish their goals.
As veterans of the health care industry, we've watched companies struggle with traditional health care solutions, many having no choice but to cut employee benefits as health care costs rise along with the rate of preventable diseases within the workforce. Our goal is to change the health-crisis paradigm and introduce employers and their employees to the future of health care.
The consumer driven approach to health care can result in cost savings, less dependence on doctors, and most importantly, improved health. CDHC solutions:
Educate individuals about the true cost of health care, putting them at the center of their health, wellness, and financial decisions
Enable individuals to become savvy consumers of health care by incentivizing them to choose the best and most cost-effective treatments and medicines through utilizing tax advantaged health care accounts for their health care spending
Focus on wellness and preventative health measures that reduce dependence on doctors and medicine
We do it right.
In order to take advantage of CDHC, employers need a partner who can help them provide their employees the information and the support needed to navigate the health care system, and a guide toward making the lifestyle changes necessary to stay healthy for as long as possible.
IntegraFlex a NueSynergy company is that partner.
IntegraFlex a NueSynergy company offers innovative administration and support tools that save employers money, ensures government compliance, and empowers their workforce to be healthy and informed health care consumers. See why satisfied companies across the United States turn to IntegraFlex a NueSynergy company to meet their ever-evolving needs.